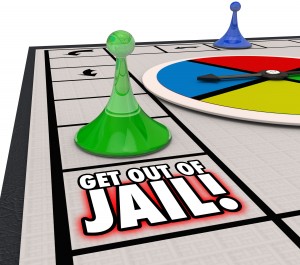 How to begin the bail process?
Bail is intended to ensure that the defendant shows up for court.  The constitution guarantees you the right to bail.  It can all be  overwhelming and frightening.  Just know that we will be there to help you and guide you through the process.
If you have a friend or family member who has been arrested, or is already in jail, feel free to call our office for bond information. Once an inmate has completed the booking process, the appropriate fees and security can be determined afterwards.
Once a person is arrested they are taken to the local jail for processing. The processing (booking) takes about 1-4 hours to complete. Once the booking process is complete the arrested person will have the option to stay in jail or bond out.
Once a defendant has been arrested the bailing out process may commence. When contacting a professional agent from "Youngstown Bail Bonds", to make it time efficient, have the following information accessible:
Defendants Name
Date of Birth
County they were Arrested In
Jail Number Facility are being held in
Date Arrested
If you will not be able to provide us with this information we can still help you. Just Contact us to help your loved one get back home as soon as possible. We will provide you with a free quote for the BOND amount.
When a posted bond is agreed upon for a defendant we will go forth with filling out the forms. To better serve you we can make arraignments to meet in person at your convenience.
Once the completion of the forms and collecting of the premium is completed we will post bond immediately. We have our Agents located in Jails around the clock 24 hours a day 7 days a week. If premium can't be paid fully we also offer payment plans just contact us to better assist you in this matter.
"Youngstown Bail Bonds" has rapidly posted your bond, the defendant will be released within 4-12 hours depending on the process that occurs at the Correctional Facility and how they release their inmates.
Depending on the seriousness of the crime committed, it is possible to have your bail posted right after being booked.  It may be necessary   to wait -usually less than 48 hours – for to go before a judge and learn about the eligibility to post bail and what the costs are. Some areas have set bail amount rates.  In many cases, the judge is able to decide on the bail amount, depending on the severity of the crime.
The judge will use a number of things to determine how much bail is required – if it's even going to be permitted. Among the things the judge will consider are:  whether there is a criminal record,  has the defendant been making proper  court appearances, does the defendant have any ties to the community, is the suspect a danger to others and any additional concerns that may affect the defendant . Sometimes, bail may be completely waived. Bailing someone out of jail is an easier process than you may think. You simply call us at +1 330-550-5599.